Welcome to Dog Help Us
Introduction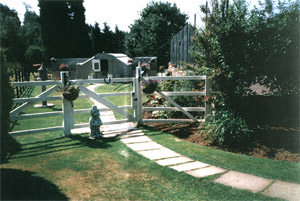 A and B dogs was founded in 1989. Using the instinctive dog training methods she formed the business and animal behavioural understanding that enabled the kennels to flourish.
It quickly grew into a large dog training and kennels facility that not only catered for household pets but she also built ties with dog sections from the Army, the Royal Air Force and county Police Forces. The premises moved from a relatively small set up to a much larger business premises within 3 years.
Now the business is a strong boarding, training and rescue kennel and saves dogs from euthanasia by re-training them for service work or rehabilitating them in to safe family pets.
Over the years, we have been lucky to work with some of the most specialised, skilled and wonderful service dogs but, unfortunately, we have also experienced the very other end of the spectrum. The stories of neglected, abandoned and abused animals we have helped would bring you to tears.
In all of these cases A and B Dogs have taken on these animals and rehabilitated them with specialist care.
We will endeavour to re-homed the animals but sometimes the background of a rescued dog does not allow us to get to a stage where we are confident enough to rehome then. At that point we will keep them ourselves, which is why we have to ask for donations to look after these special cases.
As the rescue and rehoming numbers grew we decided we needed to formally start the charity for our rescue activities.
A and B Dogs and the incorporation of an animal saviour charity.
DOGHELPUS.
MANMADE ANIMAL MISFITS REHABILITED AND GIVEN PURPOSE.