Welcome to Dog Help Us
PLEASE SPONSOR A DOG
Unfortunately, some of the dogs that come into the Dog help Us suffer from injuries or chronic illnesses, while others have been badly abused and neglected. As a result, they need specialized medical treatment, behavioural training and extra love and nurturing before they can find their own permanent homes. If you feel you could or would like to sponsor a dog
click here
.
Introduction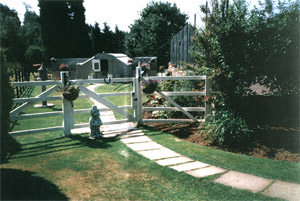 A and B dogs was founded by Miss A Murray in 1989. Using the instinctive dog training methods formed the business and animal behavioural understanding that enabled the business to flourish with in 6 months of the outset.
It quickly grew into a large dog training and kennel facility that not only catered for household pets but mainly Army Air force and Police dog training. The premises moved from a relatively small set up to a much larger business premises over a period of 3 years. Now the business is a strong boarding, training and rescue kennel and saves dogs from euthanasia by re-training them for service work.
Over the years, the business has come into contact with many animals most of which have been highly specialised trained animals however due to her liaison with the public sector through the household boarding kennel, she has come into contact with some less fortunate animals blighted with behavioural issues and or cruelty.
In all of these cases A and B Dogs have taken on these animals and rehabilitated them with specialist care and either re-homed the animals or indeed kept them as a financial burden.
The numbers have amassed over time and it has reached the point where A and B dogs must diversify in it cause and incorporate a rescue facility which will be funded through charity finances.
A and B Dogs and the incorporation of an animal saviour charity.
DOGHELPUS.
MANMADE ANIMAL MISFITS REHABILITED AND GIVEN PURPOSE.